Nohemi Mamani Pairo
We call her Nona. And she is a rock star. Nona is the first knitter of Yanantin, the one who made this all possible. She is an experienced knitter and can turn every piece of yarn into something beautiful. We're proud to introduce her to you.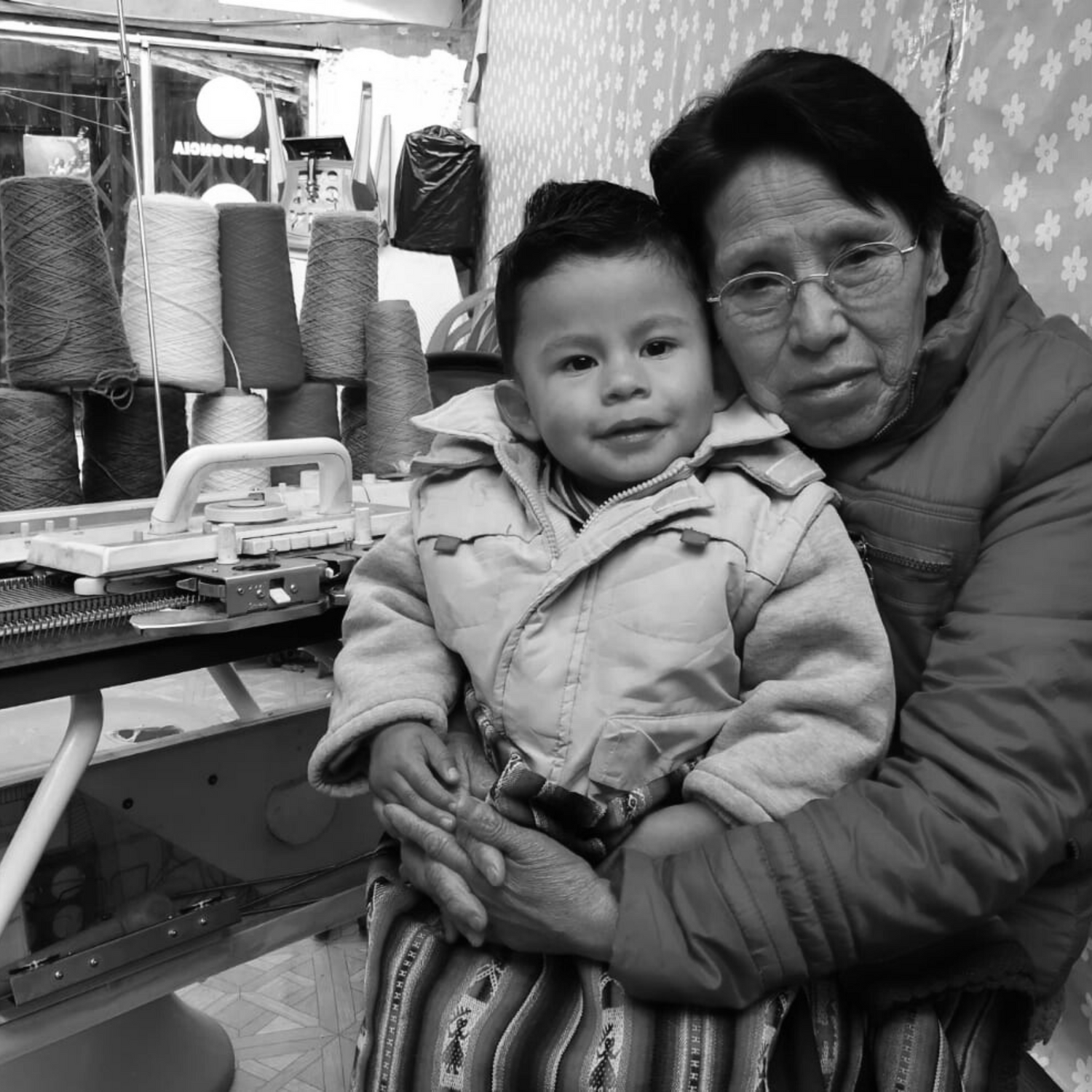 This is Nona.
You don't become the first empowered knitter of Yanantin without good reasons. She is the one who inspired me (Eveline) in the first place to start Yanantin Alpaca.
When we met, Nona was taking care of her grandson Nico, then, a six-month-old-baby. Nona wanted to work while taking care of him, while Nico's father, Nona's son, would be traveling to the countryside for his work as a teacher.
Mady by Nona
This is the result: double-layered beanies, scarves in all colors of the rainbow, and baby blankets that you wish were adult sized.
Ten years of friendship
In 2014, I was doing fieldwork on the effect of syncretic religion on female empowerment in an urban environment. I met Nona through my connections and I felt that I immediately became of part of her family. Almost ten years later, I still am.